WHERE STYLE MEETS INDIVIDUALITY
At Prolific Fabric, we're not just a fashion brand; we're a lifestyle that celebrates your unique expression. Our journey began with a vision to redefine fashion – to create a space where style isn't just worn; it's embraced as a powerful tool of self-expression.

We invite you to join us on this journey of style, self-expression, and empowerment. Prolific Fabric isn't just about fashion; it's about embracing the full spectrum of who you are. Welcome to a world where style is a statement, and you are the author. Welcome to Prolific Fabric.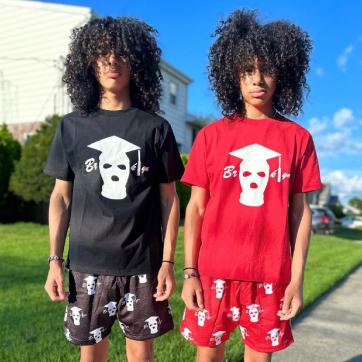 the prolific fabric mission
At Prolific Fabric, we're on a mission to redefine the way you experience fashion. Our goal is to empower you to embrace your uniqueness through the art of style. Here's how we're making it happen:
CELEBRATING AUTHENTICITY
We believe that true style is an extension of your personality. Our mission is to celebrate your individuality by offering a diverse range of fashion that allows you to express yourself authentically.
SUSTAINABILITY
Our mission extends to the planet. We're focused on sustainable practices, making environmentally responsible choices to offer you fashion that's not just stylish but conscious too.
CRAFTSMANSHIP AND EXCELLENCE
We're dedicated to delivering more than just clothing; each piece is a testament to our commitment to quality and timeless design. Our mission is to ensure you wear garments that stand the test of time.